Every other day my wife will ask me or I will ask her, "what are we having for dinner?" The usual answer, "I don't know." I decided to check, with my Facebook friends, to see if they get or give the same answer. Their response was pretty much the same. When we were younger and had a young family, we basically had our supper/dinner meals planned for the week. We call the evening meal supper.
The, I don't know phenomenon seemed to begin when we became, empty nesters and was more so when we both retired. I suppose the reasoning was that as parents and being employed, our life was more structured.  We were less stressed when our day was planned and we pretty well knew exactly what was going on.
We have used
The following are some suggestion from The Flexible Chef..Link here
9 Dinner Meals For When You Have No Idea What To Make For Dinner
Cheesy, Veggie Quesadillas. …
Ten-Minute Tacos. …
Scrambled Eggs and Mushrooms. …
Avocado Toast Topped With Hardboiled Egg. …
Pancakes For Dinner! …
Pasta With Sauce and Cheese. …
Fancy-fish Tuna Salad. …
Store-Bought Rotisserie Chicken Stir Fry.
You can find the complete recipes at The Flexible Chef
From This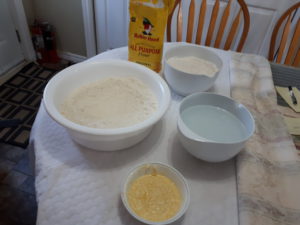 To this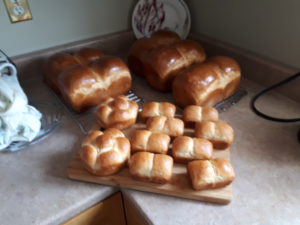 Our routine is to see what we have available from left-overs (there are usually left-overs, when cooking for two people). Then we  see what we have bottled or frozen. We do hope that one of our children will call and invite us for a meal.  Then you get more questions such as, are you really hungry, do you want to order in or will we just have the old favorite, a grilled cheese sandwich. We do have a can of salmon in the cupboard and beans. We could bake potatoes in the micro-wave and then slice them to fry in the pan or fry up sweet potato fries. We have those cosco weiners, that you like and there are buns in the freezer. How about that bottled moose that Jeff gave us?  We're not fans of spaghetti, especially the canned variety. I do like Campbell's Chowder and they do have some quick recipes available on their website.
This is one of their recipes.
2 Step Lemon Broccoli Chicken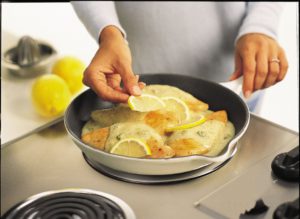 Directions
Brown chicken in heated oil at medium-high heat in large skillet – about 5 minutes per side. Reduce heat to medium.
Add soup mixed with water and lemon juice. Cover and simmer until chicken is cooked through – about 10 minutes. Garnish with lemon slices.
What are you having for dinner?
e mail stevewish@gmail.com